Leisuwash 350 Leibao Automatic Touchless Car Wash Machine ( Leisuwash )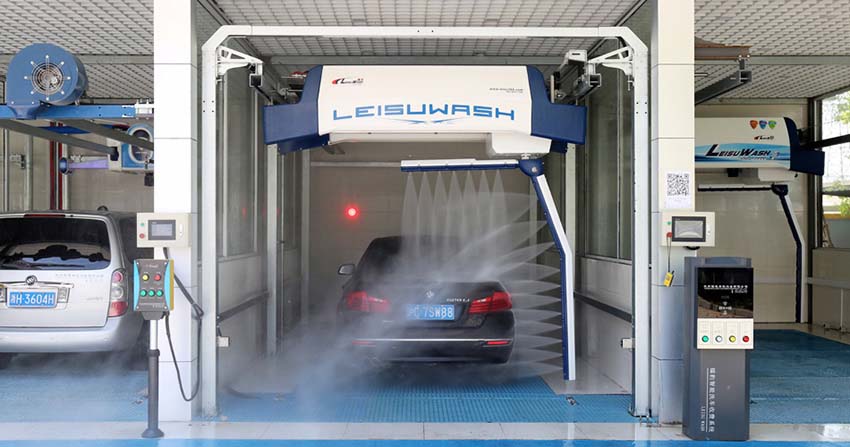 Leisuwash 350 Overview
Leisuwash 350 - Fast and Efficient, 56 Seconds to Wash the Entire Car
In order to make Leisuwash company serve a wider range of customers, Leisuwash is an excellent helper for entrepreneurs, with unique technical solutions and reliable dealer service system, loose installation conditions, zero risk purchase and no reason to return the machine within 90 days. In any way we have an overwhelming advantage, this is our agreement with customers.
Leisuwash 350 Touchless Car Wash Machine Functions:
1. High-pressure Water Flushing under Chassis and Wheels.
Equipped with professional chassis, tire, hub flushing function, 80kg high-pressure flushing can effectively flush the chassis and sediment on both sides of the body and other attachments.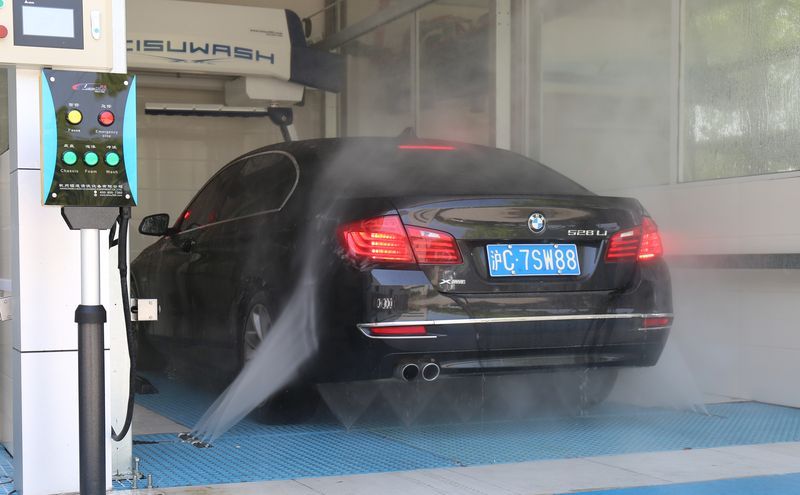 2. Leisuwash 350-Innovation Technology, Energy Saving 60%
In today society, labor is the biggest operating cost, and the Leisuwash 350 can minimize the cost of labor. Innovative non-resistance rail suspension design makes the rotating arm more light, stable and dexterous during operation. Combined with stepless variable frequency speed regulation and servo drive, it effectively improves the running speed of the equipment, takes only 28 seconds to make one circle and increases speed. With the reduction of water, electricity and car wash liquid consumption, it provides you with better operating costs.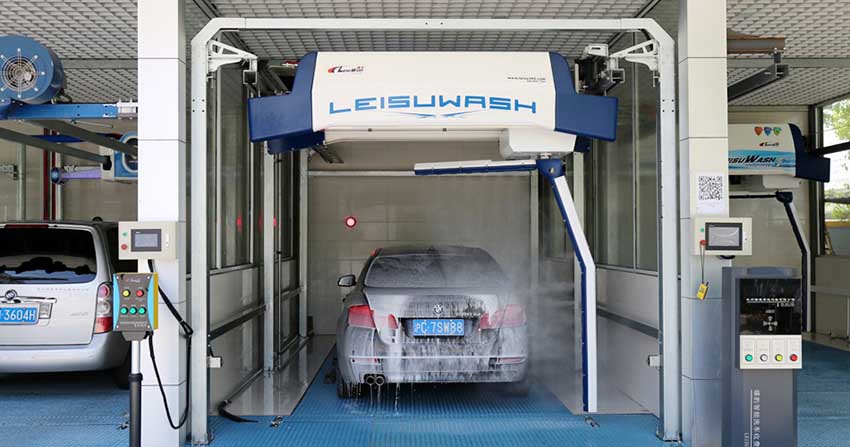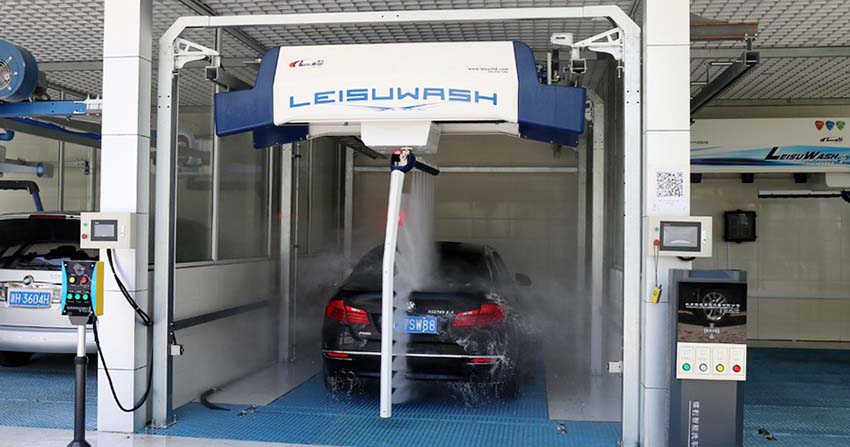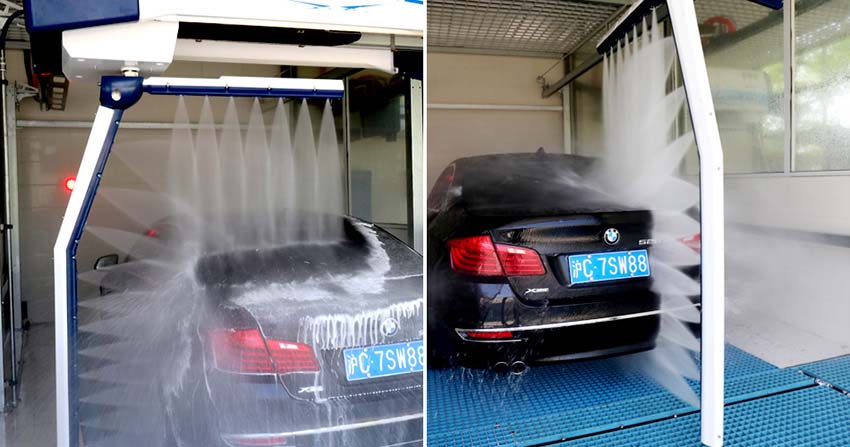 Buy Optional OverGlow Hi-Gloss Application System for Leisuwash 350 with colorful LED light will attract drivers off the street and onto your wash bay!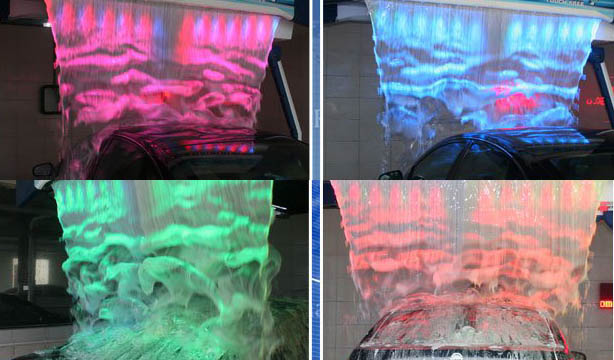 Leisuwash 350-Import Quality, Three-Year Warranty
Leisuwash has always been committed to providing users with high-quality, intelligent automatic car wash equipment, from product to service, we are confident to make you satisfied and recognized. Eliminate customers worries, everything is for customers. Our suppliers are from the world top companies, good quality, quality assurance, world-class technology. The Leisuwash 350 consists of more than 1,000 parts. Each part has a lifetime of more than three years, even a small screw is made of 304 stainless steel. Only one such car wash machine can be durable, and the Leisuwash company can provide warranty for three years! Customers can purchase and use our products without any worry!

Siemens PLC with motors, German PEPPERL+FUCHS sensors

French Schneider low voltage electricals, American PARKER high-pressure hose

American SPRAY nozzles, Swiss Contrinex sensors

Japan NSK bearings, Japan 304 stainless steel pipes

American UL standard electric wires, 304 stainless steel gasket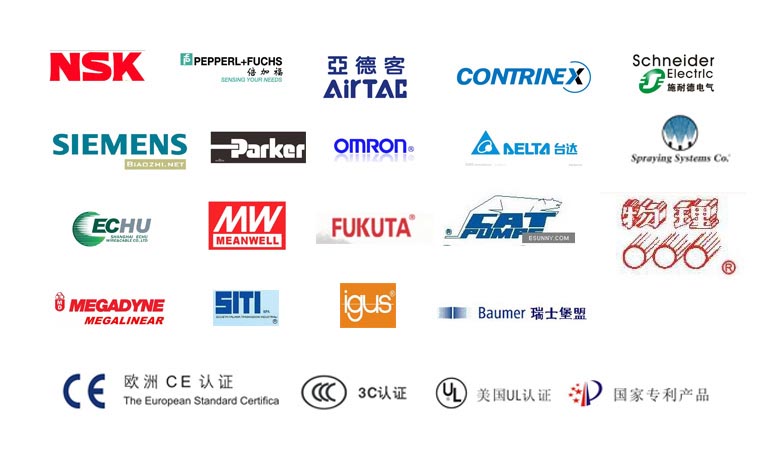 Automatic car wash machine Leisuwash 350 3D drawing
Leisuwash 350 Touchless Car wash machine Technical Parameters: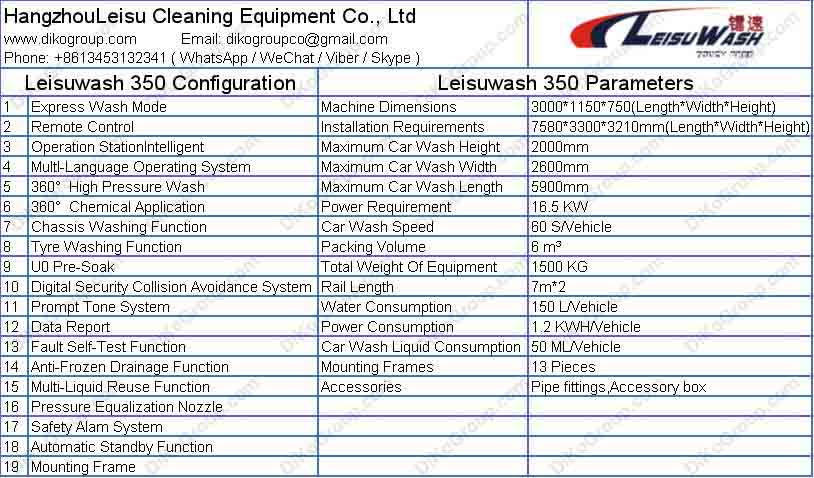 Leisuwash 350 Touchless Car Wash Machine Demonstration Video.
Leisuwash Other Products: