Leisuwash Car Wash
Leisuwash : Unique intelligent vehicle wash and maintenance.
Leisuwash : Based on customer oriented and committed to supply high quality and high intelligent equipment for worldwide customers.
Leisuwash : Focus on higher quality, seeking zero failure quality goal.
Leisuwash : To be the most professional manufacturer in car wash system industry.
Leisuwash : Continuous innovation, reliable and trustful cooperation, we believe quality is the life for an enterprise.
Leisuwash: We are a young and creative team.
China has a huge market for car wash service, along with the rapid growth of labor costs, it's becoming difficult to manage a manual car wash service station. Manual car wash replaced by automatic wash system has become an inevitable trend of development. However, China car wash system industry was at a low level, customers were very hard to purchase a good wash system from local manufacturers, service and maintenance cost were pretty high and unaffordable. Many customers were forced to purchase imported machines from overseas which at very high prices. At this situation, Leisuwash launch a highly intelligent, high quality and high-reliability car wash system product line, which can compete with international well know brands, but Leisuwash offers quite reasonable prices to the market which brings customers a real profitable car wash business.
Rely on our mission to deliver better quality and most innovative products, Leisuwash is transforming "Made in China" to "Created in China".Until May of 2018, Leisuwash products have been sold to more than 300 cities in China, include island Taiwan and more than 50 countries, gained a good reputation from overseas market.
Hangzhou Leisuwash Cleaning Equipment Co., Ltd attaches great importance to intellectual property rights,the Leisuwash company applied for 50 product patents and has gained 12 Certificates of utility model patents,2 Certificates of design patents,3 evaluation report of utility model patents,4 invention patents,with"Leisuwash"trademark issued by People's Republic of China Trademark Office. Meanwhile, we have got CE certificate for exporting to European countries from the year 2015 and passed ISO9001:2008 quality management system certification.
Leisuwash quality assurance comes from high-quality materials and advanced manufacturing processes.
Hangzhou Leisuwash - Quality Commitment Leisuwash quality assurance, three-year warranty, from quality materials and advanced manufacturing processes. Hangzhou Leisuwash's complete production process from design, material selection, blanking, forming, calibration, welding, fitter, quality inspection, surface treatment, final assembly and other processes, in accordance with the European and American international standardization process manufacturing requirements, the introduction of modern large-scale production equipment carry out. It provides a strong guarantee for the users of Leisuwash. Leisuwash's modern production process is a prerequisite for the manufacture of quality products. A good car wash machine brand, the level of its craft, also determines the stability and consistency of the products in large-scale mass production.
First: Design
The Leisuwash frame design uses the possibility of reducing the uncontrollable factors of manual technology on the high-life, high-speed running frame. The Leisuwash motion frame has no welding overall, and the high-precision frame assembly is all assembled with 304 stainless steel anti-loose screws. Made.
Second: Selection Of Materials
In order to ensure stable operation for each long time and high load. Leisuwash's entire rotating arm and all precision hydraulic seals are made of 304 stainless steel. The whole machine is made of 304 stainless steel. The crane control cabinet and small sheet metal components are all made of high quality 304 stainless steel.
Third: Cutting Process
Thick plate cutting: All products are discarded with traditional shearing machine shears. High precision CNC laser cutting is used. The laser equipment uses more than 5 million German Express automation TRUMPF laser 4020 laser cutting machine. Accurate positioning: 0.01mm, repeat positioning error: 0.0025mm. High-precision laser cutting can meet Leisuwash's pursuit of excellence in product quality.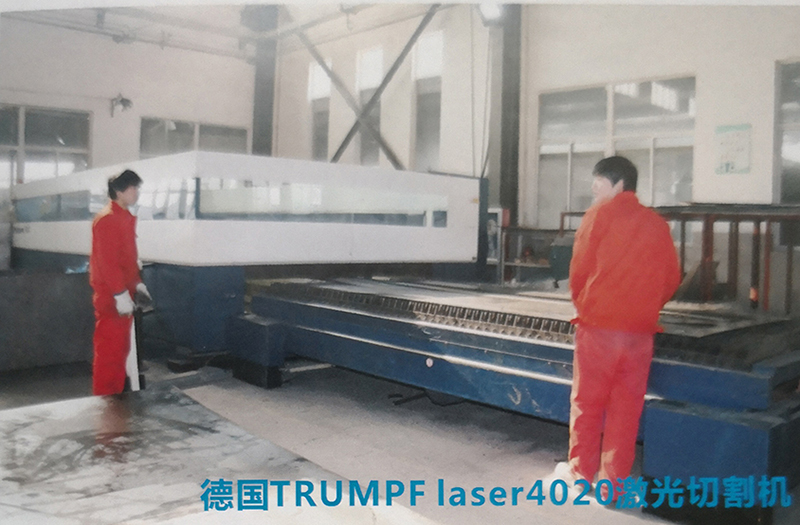 Sheet metal blanking: Small sheet metal and 304 electrical box blanking uses more than 3 million imported AMADA EM2510NT CNC punching machines. The machine is driven by a dual servo and is the fastest punching machine available.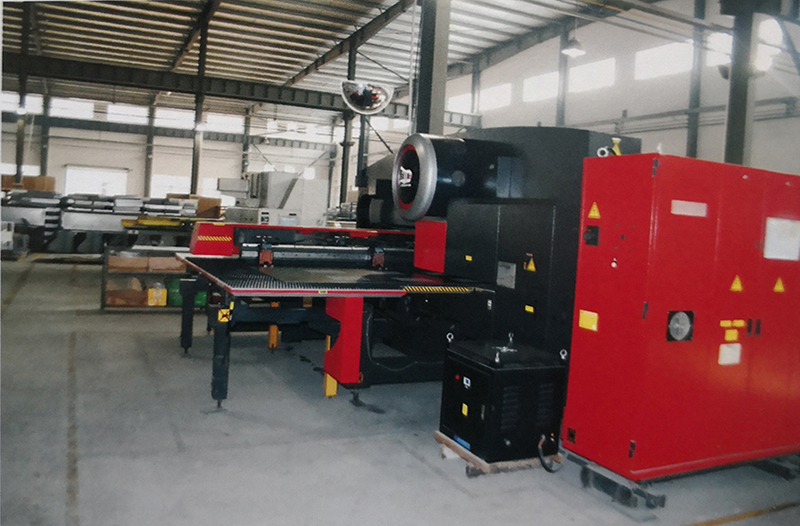 Fourth: Molding (CNC Bending) Process
All rack load-bearing sheet metal forming adopts 400 tons pressure and effective bending length of 5m electro-hydraulic servo CNC bending machine. The main oil rainbow on both sides of this machine adopts German imported electric port electro-hydraulic servo valve and German HEIDENHAIN company grating. The ruler constitutes a closed-loop control with accurate feedback and accurate slider operation. It can fully meet the high precision requirements of the frame sheet metal. The sheet metal parts are processed by the AMADA CNC bending machine imported from Japan, and each bend size is strictly controlled.
Fifth: Calibrating Process
Unlike most products, Leisuwash's panels are laser-cut and re-calibrated with a plastic leveling machine to ensure the quality of the downstream process.
Sixth: Welding Process
The components that need to be welded, such as phase frames and electrical cabinets, are equipped with the most professional welding equipment. In order to strictly control the welding quality, each welding process has professional welding tooling. Ensure the verticality and parallelism of each component, and the control tolerance is within plus or minus 0.1mm.
Seventh: Surface Treatment Process
The surface treatment of the whole machine is strictly in accordance with the high standards of export to foreign countries. The surface of the rack rail assembly is galvanized and sprayed with a double-layer anti-corrosion method. The closed zinc has a strong resistance to salt spray, and the outdoor plastic powder has high corrosion resistance and has the characteristics of being fading throughout the year. Although the double-layer anti-corrosion process increases the process requirements and production costs, it effectively extends the service life of the product.
Leisuwash 360 Nine Core Technology
Core technology 1: Leisuwash car wash machine embedded air drying system, patent number:2015207405367
Leisuwash car wash equipment air drying system adopts embedded design. The entire air drying system can be built to work with the Leisuwash car wash equipment but also it can be installed in a separate frame. The hanging type embedded air drying system can effectively dry the vehicle body, 360° without a dead angle. The air drying system is designed and developed according to the aerodynamic principle, which can effectively blow and dry the water droplets on the body surface. Moreover, the embedded air-drying structure is simple and easy to maintain. The installation restrictions of the Leisuwash car wash equipment on the site are greatly reduced.
Core technology 2: Leisuwash intelligent computer matching system, invention patent number: ZL201510610288.9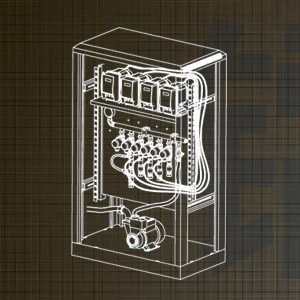 The Leisuwash car wash equipment abandons the inefficient and cumbersome manual matching procedure of traditional car wash equipment. The invention patent realizes that the multi-channel liquid can be accurately metered and matched by a single water pump drive. The system not only can realize the intelligent and precise ratio of multiple different liquids, but also has its own low-pressure liquid level alarm. This function effectively avoids problems such as overloading and burning of equipment due to the continuous operation of low-level equipment. The one-button drain function makes the liquid discharge in the proportioning system more efficient, effectively avoiding problems such as freezing in winter.
Core technology 3: Leisuwash over glow hi-gloss color system, paten number: ZL201610040353.3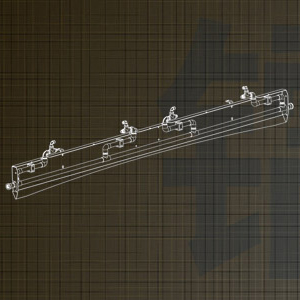 The invention relates to a water curtain system, a colorful foam water curtain system for washing equipment and its operation method. This innovative system will help you grow your car wash business successfully. Illuminated by colorful LED lights, this innovative system can pour out silk-like smooth fluids to shine on the car body, a unique and interesting customer experience. Your customers will like shiny cars, and you will enjoy income growth.
Core technology 4: Leisuwash car wash equipment vehicle shape detection system, invention patent number: ZL201510358826X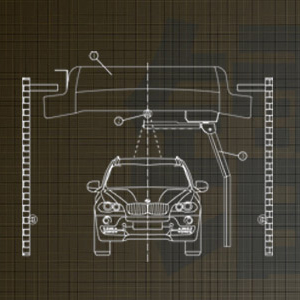 Advanced intelligent 3D detection, closed-loop precision control. Effectively measure the vehicle's 3D dimensions and body position. Real-time close-to-clean cleaning of the car by the car wash equipment is realized, which ensures the stability and safety of the efficient car wash.
Core technology 5: Leisuwash ectopic collision avoidance rotary arm device. Patent number:2014208069797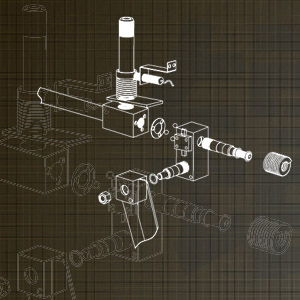 The rotation arm of Leisuwash car wash equipment is designed with upper and lower ectopic. The rotating horizontal bar and the rotating vertical bar are not in the same plane, which can effectively stagger the fan surface of the nozzle between the rods and prevent the two streams from staggering. Clean the body outline effectively. The intelligent anti-collision function enables the equipment to stop running in time when the rotating arm touches the car body to ensure the safety and stability of the whole car washing process.
Core technology 6: Leisuwash car wash equipment anti-detachment hanging walking system, patent number: 201520030620X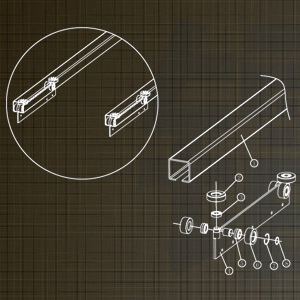 The Leisuwash car wash equipment has a non-resistance suspension track design to solve the safety factors such as the inability of high-speed operation and derailment of existing car wash equipment. The design of the hanging type non-resistance suspension guide rail improves the operation efficiency of the equipment while ensuring the safety factor of the equipment operation, and effectively avoids safety hazards such as equipment falling off.
Core technology 7: Leisuwash multi-function car wash equipment walking rack system, patent number: 201520518179X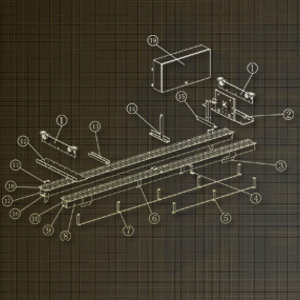 The Leisuwash car wash equipment operation frame is designed and produced by laser cutting and bending. It is assembled with screws and has no welding place. It completely avoids the safety hazards such as leakage welding and virtual welding which may occur during the welding process. Moreover, the material design can be selected according to the strength requirements of each component, so that the overall frame structure of the car wash equipment is more compact and reasonable, and the equipment runs more smoothly and safely.
Core technology 8: Leisuwash car wash equipment positioning transmission system, patent number: 2015202002887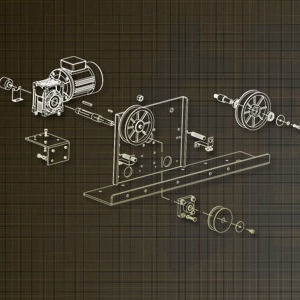 Leisuwash car wash equipment abandons the traditional car wash machine chain, rack, and other low transmission efficiencies, high maintenance cost transmission. The way the timing belt is operated. The transmission speed is uniform, which greatly improves the running speed of the equipment. The operating speed of the equipment has more than doubled. Effectively reduce the consumption of water resources and electricity. For the first time, a high-precision coding device is added to the drive shaft, and the movement with the device drive shaft ensures precise positioning of the Leisuwash car wash equipment under high-efficiency operation.
Core technology 9: Leisuwash car wash equipment anti-detachment hanging installation frame, patent number: 2015209272656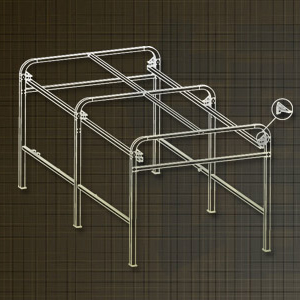 The Leisuwash car wash equipment installation frame uses an integral hot-dip galvanized outer frame. The framework adopts the technology of lower hanging slide rail. Effectively avoid safety hazards such as derailment and slippage during the use of equipment. The installation is simple and convenient, and the structure is simple and generous.
Leisuwash 360 Imported Quality Three-year Warranty
Authentic quality, quality assurance, our suppliers are from the world's professional companies, Leisuwash 360 consists of more than 1,500 components.
An automatic car wash machine consists of eight parts: the pumping station system, the frame part, the control system, the detection system, the air drying system, the frame assembly, the track, and the proportioning system. These parts, from the design structure to the component configuration, determine the merits of this car wash machine and determine the value of this car wash machine.
Import quality - high-pressure pumping station system pumping station system consists of: high-pressure piston pump, motor, pump box, base, the configuration is not the same, the price difference is huge. In pumping station systems, high-pressure piston pumps and motors are the most important components.
| | | |
| --- | --- | --- |
| Leisuwash Main Accessory | Country | Brand |
| High-Pressure Piston Pump | Taiwan | WULI |
| Motor | German | Siemens |
| Servo Motor | Taiwan | Delta |
| Brake Motor | Taiwan | FUKUTA |
| Reducer | Italy | SITI |
| Proximity Switch | German | PEPPERL+FUCHS |
| Rotate Joint | America | DEUBLIN |
| Towline | German | Igus |
| Bearings | Japan | NSK |
| Timing Belt | Italy | MEGADYNE |
| PLC | German | Siemens |
| PLC | Taiwan | Delta |
| Analog Module | German | Siemens |
| AC Contactor | French | Schneider |
| Air Switch | French | Schneider |
| Phase Sequence Protector | French | Schneider |
| Time Relay | French | Schneider |
| Thermal Relay | French | Schneider |
| Intermediate Relay | French | Schneider |
| Switch Power Supply | Taiwan | Delta |
| Frequency Converter | French | Schneider |
| Singal Transfer Block | Taiwan | Delta |
| Servo Driver | Taiwan | Delta |
| Communication Plug | German | Siemens |
| Electric Cable | German | Igus |
| Sensor | German | PEPPERL+FUCHS |
| Sensor | Swiss | Contrinex |
| SPRAY Nozzle | America | Spraying Systems CO |
| High Pressure Hose | America | PARKER |
| Pneumatic Components | Taiwan | AIRTEC |
| Seal Ring | America | PARKER |
In addition, many parts are made of world-famous brands and processed with high-quality materials from abroad. For example, the tensioner wheel adopts German PA6 material, impeller, leaf drum, screw, nut, spring washer, flat pad, key pin, circlip, hoop are all made of 304 stainless steel.
Leisuwash Smart Rotating Arm
Touch-free in-bay automatic vehicle wash system
High-pressure washing, spraying various car wash liquid
The original up and down eccentric design concept, the rotating hand can linearly follow the body contour, using a 360-degree rotary flush with average speed, pressure equalization, and even distance. The body can be cleaned at the maximum angle, and the cleaning dead zone is completely removed. Innovative non-resistance slide design, light, and smooth running control, flushing only 28 seconds a week, saving more than 50% water, saving more than 60%.
304 stainless steel multiplexed arm 360 rotating arm shape atmosphere, stable, real material, all 304 stainless steel precision manufacturing, unique shape design, blue and white, up to five pairs of mold design and development.
Innovative, non-resistance rail suspension design The innovative non-resistance rail suspension design makes the rotating arm more light, stable and dexterous in the running process, combined with stepless frequency conversion speed control and CNC same-serving drive, which effectively improves the running speed of the equipment.
Nozzle Knowledge
High-pressure nozzles need to undergo complex hydrodynamic design and require high-end precision machine tools to ensure uniform and powerful waterjet fans. High-quality nozzles can achieve water-saving and supercharging effects. The high-hardness material can guarantee that the spray is washed by the high-pressure water knife for a long time without causing subtle structural deformation. Ordinary nozzles have the same shape but have a poor effect. The nozzles used to rotate the arms are all supplied by the world's leading nozzle manufacturer, American Spray Systems.
Leisuwash Integrated Intelligent Liquid Proportioning System
Spraying a car requires only 20-50ml of car wash liquid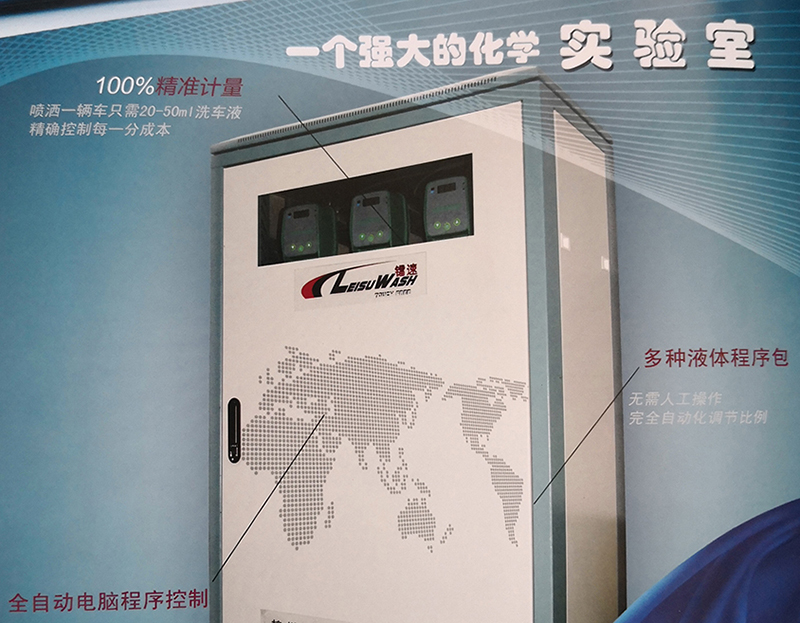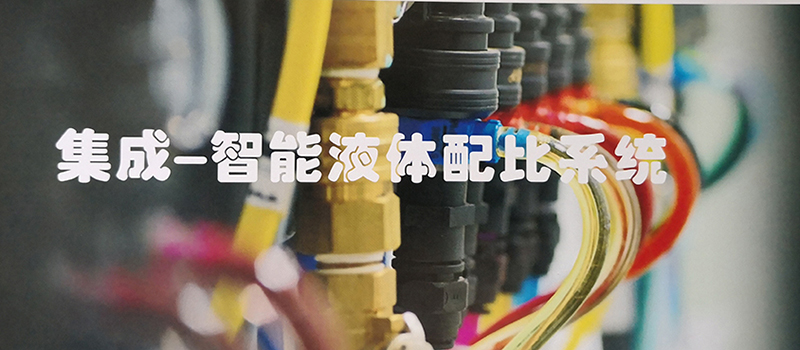 100% accurate measurement: For the first time in China, the high-precision matching technology has been introduced into the field of car wash machines.
A car requires only 20-50ml of car wash liquid to accurately control the cost per part.
Intelligent Chemistry Laboratory:
The system is equivalent to a powerful chemical laboratory, equipped with a variety of liquid packages, including U0, U9 wipe-free car wash liquid, crystal coated wax, magic color shampoo, etc., without manual operation, fully automatic adjustment ratio.
User-friendly operation:
The digital matching setting is convenient for operation, and the user can automatically adjust the required liquid proportion according to the degree of dirt on the surface of the vehicle body.
Fully automatic computer program control:
Various liquids are controlled by the program, through the steps of mixing, atomization and the like, forming micro-granules, spraying to cover the surface of the vehicle body, and more thoroughly contacting the stains, including the gap of the body to penetrate evenly.
Ultra high efficiency:
Compared with the ordinary direct-spraying method, the automatic micro-controlled spray method only needs 1/5 of the ordinary spray method, saving time and effort and saving money.
Leisuwash Models
Leisuwash, is committed to respecting the needs of consumers, fulfilling the promise of high quality, and putting it at the height of corporate strategy that has never been seen before, as the fundamental business philosophy of present and future development! Let Leisuwash quality become synonymous with high quality and high standard of car wash machine industry. We only make the best products and become the pioneer, leader and standard setter of domestic intelligent car wash equipment.
Leisuwash craftsmanship, creating a world brand. Keep improving and pursue product quality targets with zero failure rate!