Leisuwash Sword X1, X2 Automatic Car Wash System Touch Free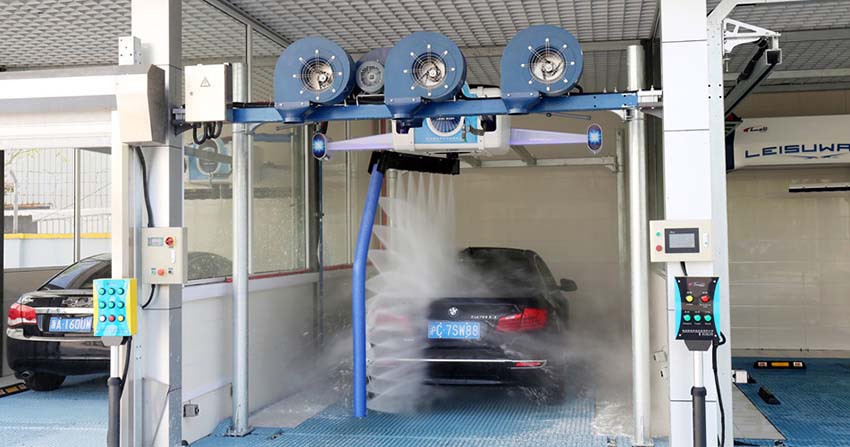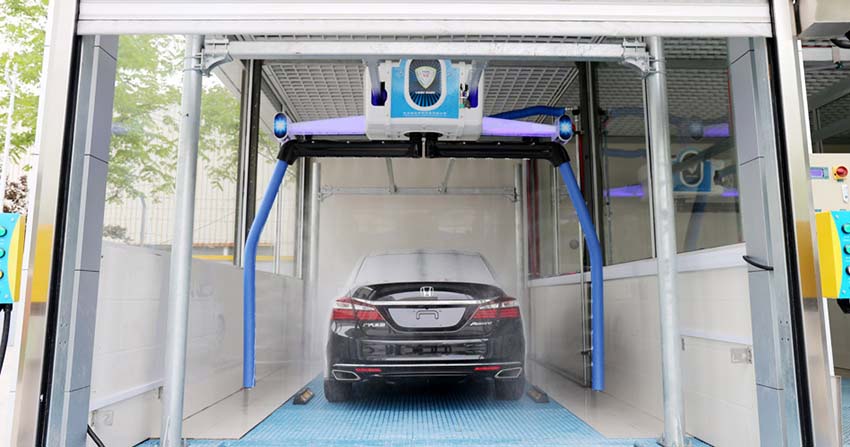 Leisuwash Sword Overview
Leisuwash Sword X1, Leisuwash Sword X2 fully automatic car wash machine has a high cost performance ratio. Customers can not only buy it at a low price, but also the excellent product quality makes you have no worries in the process of using it. As soon as the product is on the market, it is welcomed and recognized by many consumers. In line with EU CE standards, all core components come from world professional companies, so that customers can get more returns with less investment.
360 Degree Rotating Spray Car Washing Liquid
Intelligent rotating arm can spray water and a variety of car washing liquid, which can liquefy all kinds of car washing into mist, evenly spray to all parts of the car body, and give full play to its decontamination effect. Using this kind of atomization high-efficiency spraying method, only much less than the general car washing machine consumption, but can achieve better cleaning effect.
90 Kg High Pressure Chassis Flushing Function
Leisuwash Sword X1 is equipped with professional chassis, tire, hub flushing function. 90kg high-pressure flushing can effectively flush the chassis and sediment on both sides of the body and other attachments.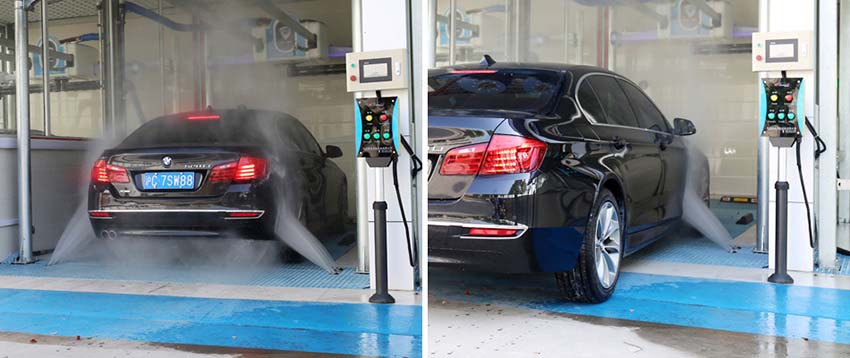 360 Degree High Pressure Washing Car Body
Upper and lower heterotopic design concept, the use of equal-speed, equal-pressure, equal-distance 360 degrees rotary flushing mode and 45 seconds flushing one circle, it can clean the car body at a large angle, comprehensive cleaning blind area.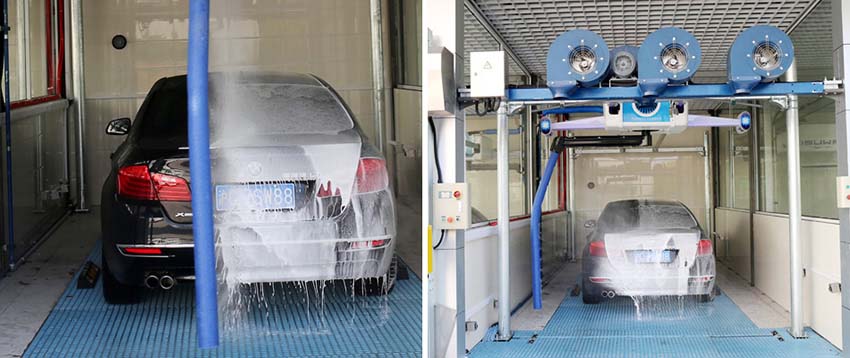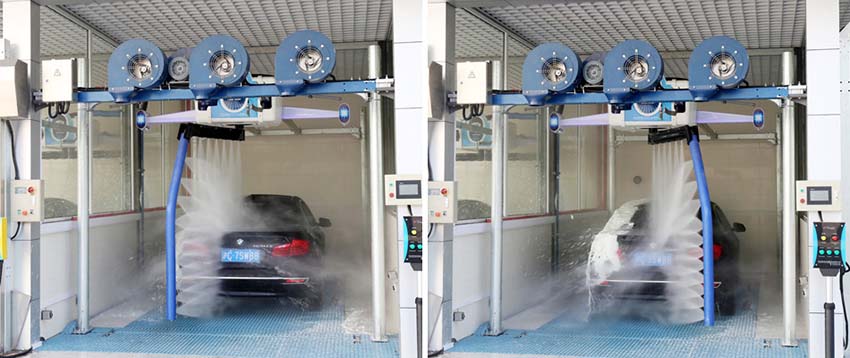 Leisuwash Sword X1 Car Wash Machine - Optional Project
Leisuwash Sword X1 is equipped with high chassis flushing function, 360 degree car flushing, 360 degree spraying car washing fluid.
Users can also choose more car washing functions to improve their competitive advantages according to their own needs, such as air-drying system, soft water coating, magic gloss and other value-added projects.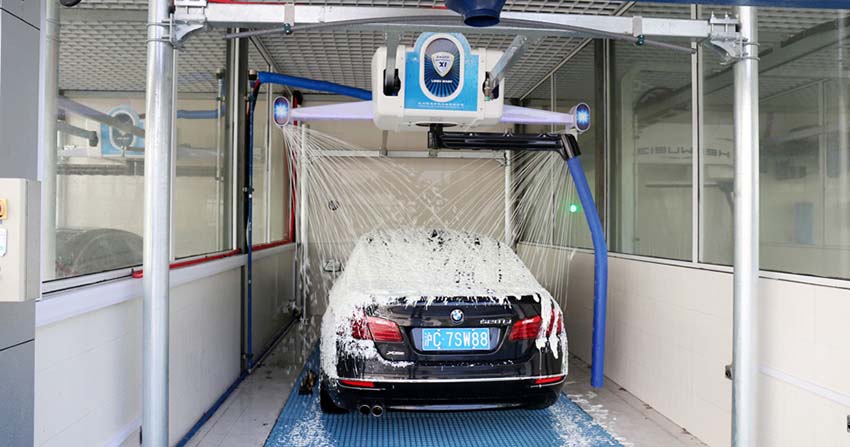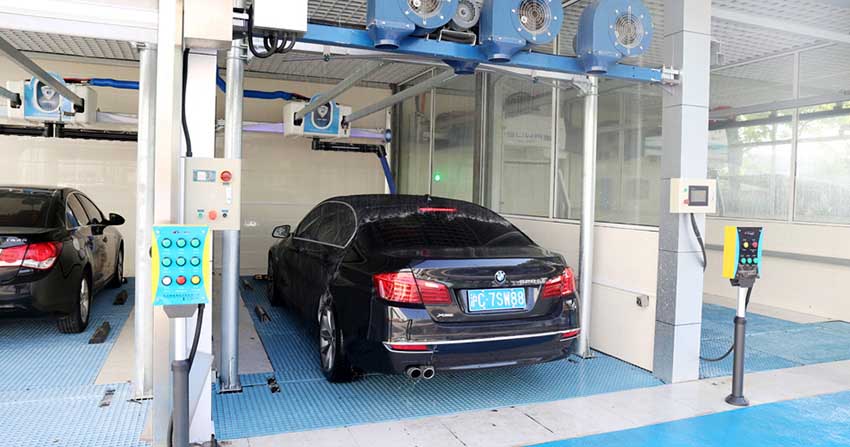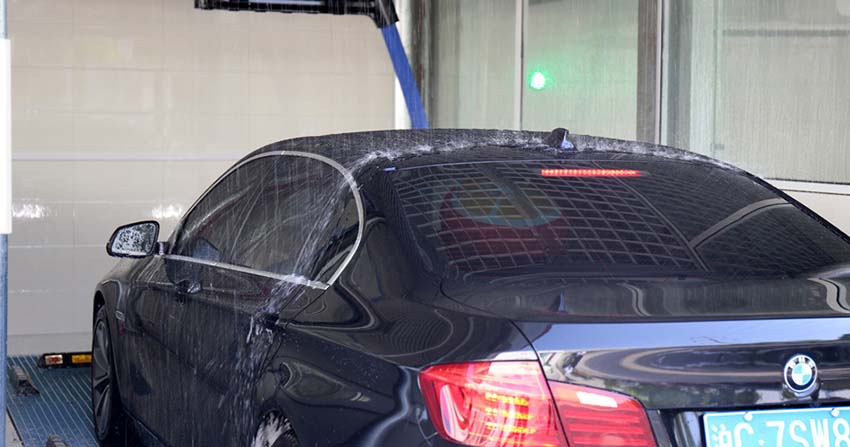 The Leisuwash Sword X2 is faster and more sporty than the Leisuwash X1.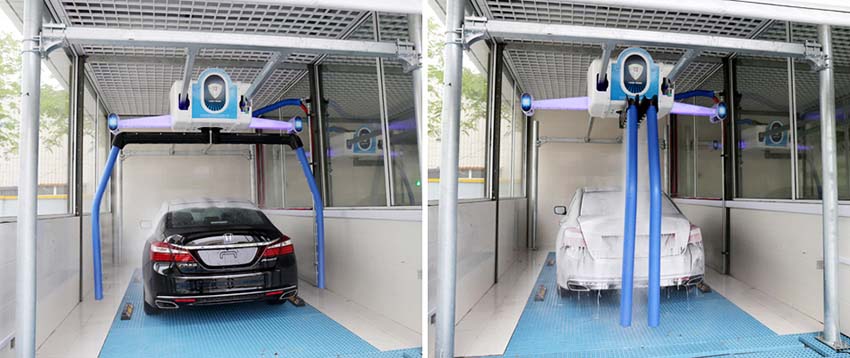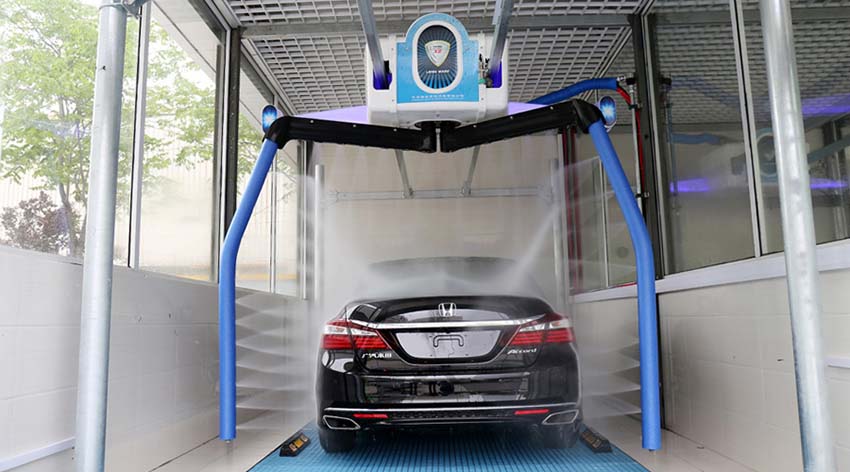 User-Friendly Design
* Automatic collision avoidance system
* Faulty self-check
* Data report

Leisuwash Sword X1 Car Wash Machine-Imported Quality
Leisuwash Sword X1 quality authentic, quality assurance, patented technology, spare parts suppliers are from professional companies in the world, reliable technology and quality is the guarantee of your trust.
Leisuwash Sword Car Wash Machine-Technical Content
All 304 stainless steel body design.
High-pressure pumps come from Taiwan WULI.
The motor comes from Siemens, Germany.
All sets of electrical appliances are supplied by Schneider Company of France.
The high pressure nozzle comes from Spray Company of USA.
The rotary joint is from Dueblin Company.
The high pressure hose comes from American Parker Company.
The bearings are from NSK Company of Japan.
Ultrasound detection system is from German company P+F.
The PLC control system comes from Taiwan DELTA Company.
The pneumatic components are from Taiwan AIRTAC Company.
The reducer comes from SITI Company, Italy.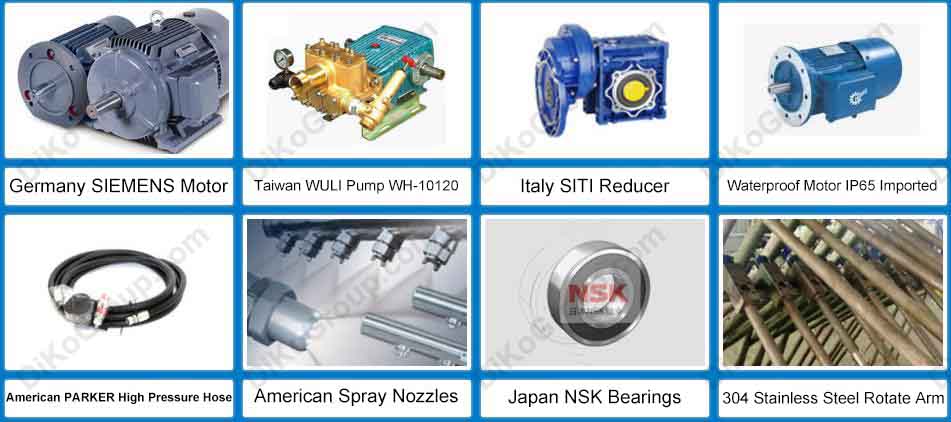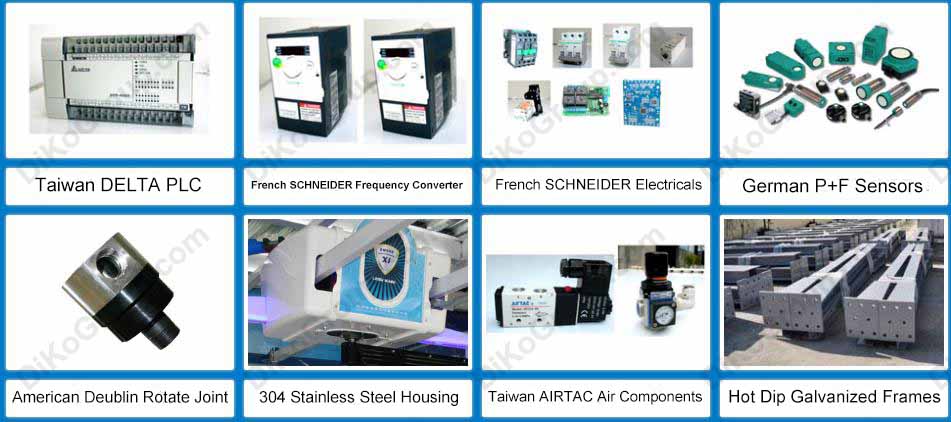 Leisuwash Sword X1 Car Wash Machine - Three-year Warranty
The excellent product quality of Leisuwash lets you have no worries. Buying Leisuwash Sword from the date of installation, you can return the product unconditionally within 90 days if you are not satisfied with the product quality or service. This is not a slogan, but a promise! It is also a better interpretation of the product quality of Leisuwash Company!
Leisuwash Sword X1 Car Wash Machine - Easy to Install
Leisuwash Sword X1 is very convenient to install. It can be installed indoors and outdoors. It is easy to install equipment in general Street business rooms and gas stations. Its length is only 6 meters, width is 3 meters and height is 3 meters.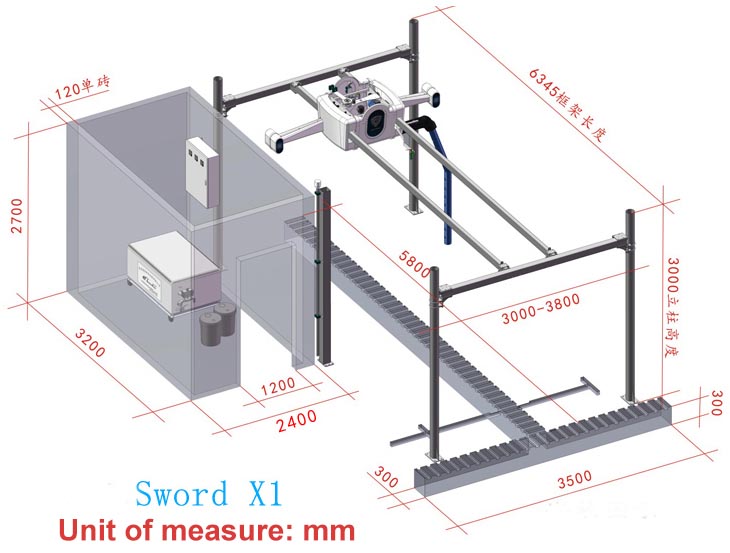 Automatic Car Wash System Leisuwash Sword X1 3D view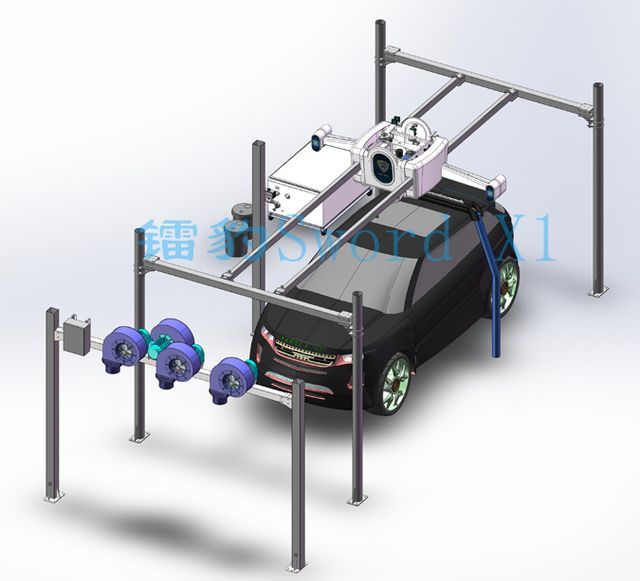 Leisuwash Sword Technical Parameters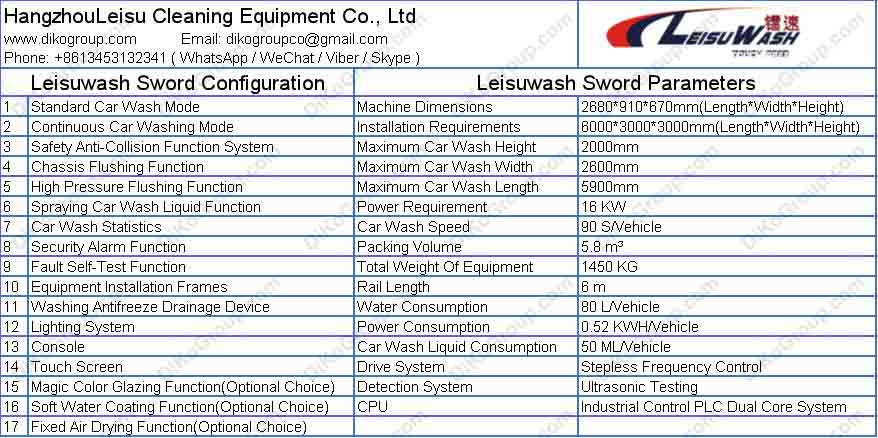 Leisuwash Sword X1, X2 Automatic Car Wash System Demonstration Video
Leisuwash Other Products: