Leisuwash WIN5 Automatic Car Wash Equipment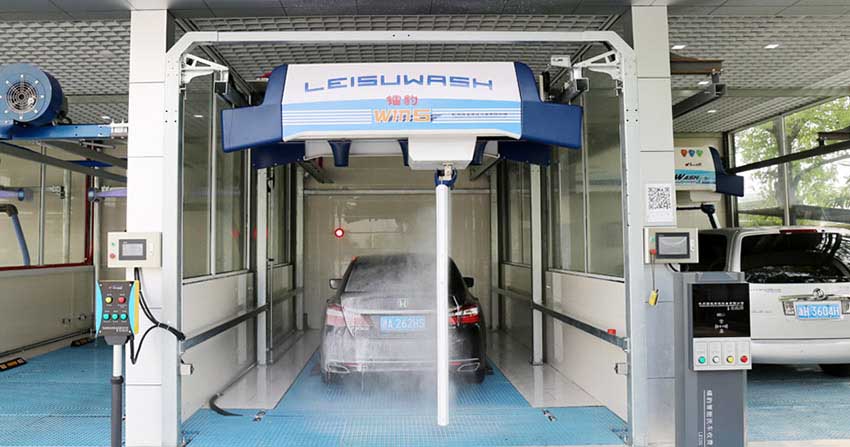 Leisuwash WIN5 Overview
Leisuwash WIN5 is fully automatic car wash equipment with high quality, full function and high cost performance. It is equipped with high-pressure chassis washing function, automatic liquid mixing function, 360 degree high-pressure washing function of non-resistance sliding track, soft water coating function and mobile automatic air-drying function. It is suitable for all kinds of venues and meet various needs of customers.
Leisuwash WIN5 Functions
1. Functions of 90KG High Pressure Water Flushing Chassis, Tires and Hubs
Equipped with unique chassis and fan hub flushing function, 90KG high-pressure flushing can effectively flush chassis, car body and wheel hub sediment and other attachments.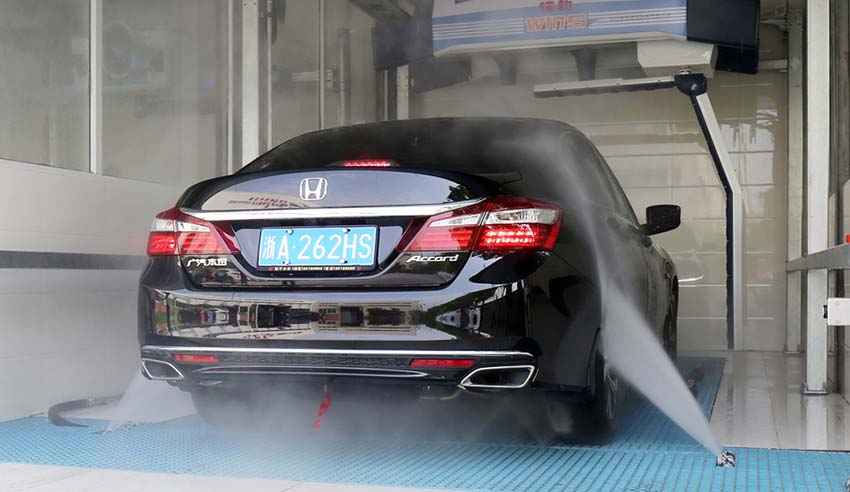 2. 360 Degree High Pressure Flushing (28 seconds).
Unique upper and lower heterotopic design concept, the use of equal speed, equal pressure, equal distance 360 degrees rotary flushing. The car body can be cleaned at the maximum angle, and the cleaning blind area can be completely eliminated. Innovative non-resistance slideway design, light and smooth operation control, flushing a circle only takes 28 seconds, saving water more than 50%, saving electricity more than 60%.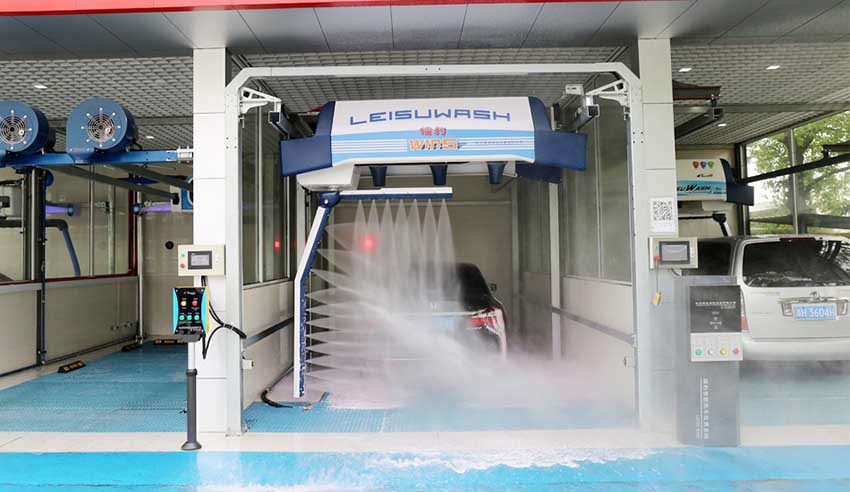 3. Automatic Proportioning System - 360 Degree Rotary Spray (28 seconds)
Intelligent rotating arm can spray not only water but also a variety of car wash fluid. It can liquefy all kinds of car wash into fog, and evenly spray all parts of the body to give full play to its decontamination effect. With this atomization and high efficiency spraying method, it only needs much less usage than the general car washer, but it can achieve better cleaning effect.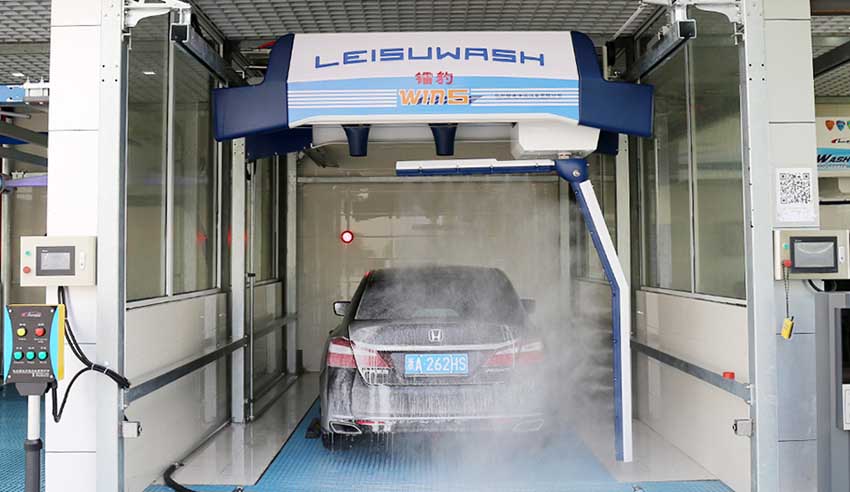 4. Soft Water Wax Coating
Crystal coated wax can form a layer of polymer on the surface of car paint. After soft water wax fusion, it becomes a hard protective film. It is like wearing a layer of body armor on the car. It has super protective paint, acid rain, pollution and ultraviolet erosion.

5. Embedded Rapid Air Drying System - Only 50 seconds for the whole vehicle wash
Through complex fluid design, streamlined circular air outlet, it significantly reduce the loss of wind pressure, converge into long-distance high-pressure air flow which directly reach the body surface. Whether it is a large SUV or a low body sports car, it can achieve the effect of rapid air drying.

Buy Optional OverGlow Hi-Gloss Application System for Leisuwash WIN5 touchless car wash equipment with colorful LED light will attract drivers off the street and onto your wash bay, customers will love the very shining vehicle, and you will love the extra revenue!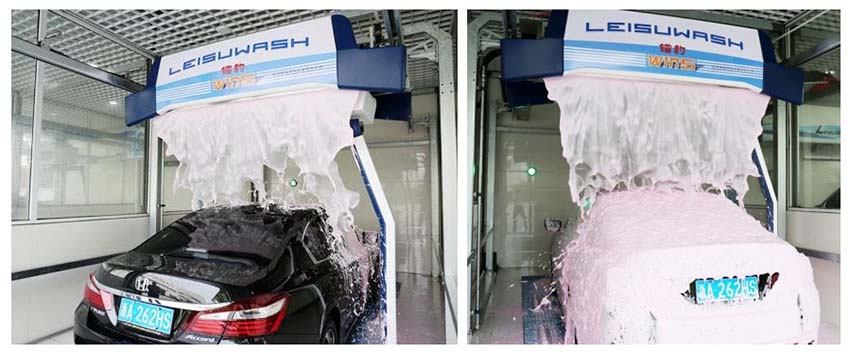 Touchless Car Wash Equipment Leisuwash WIN5 installation drawing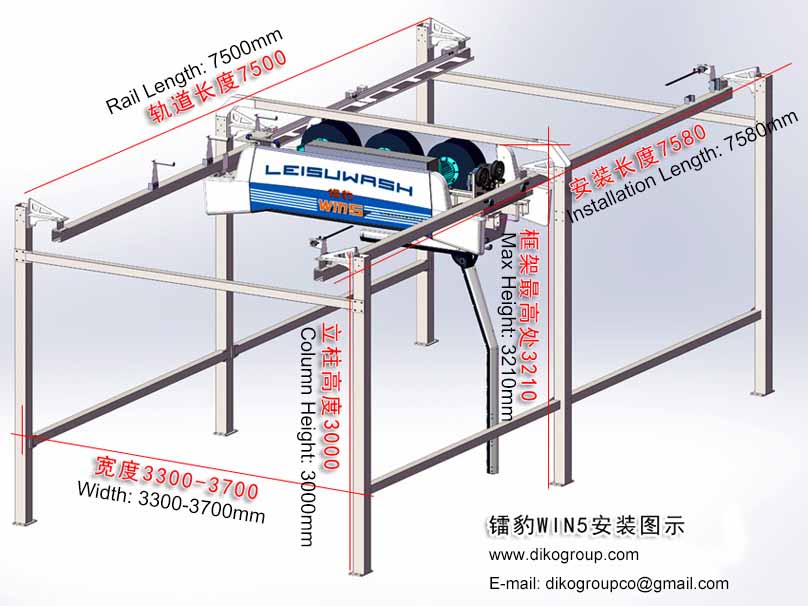 Technical Parameters: Leisuwash WIN5 Automatic Car Wash Equipment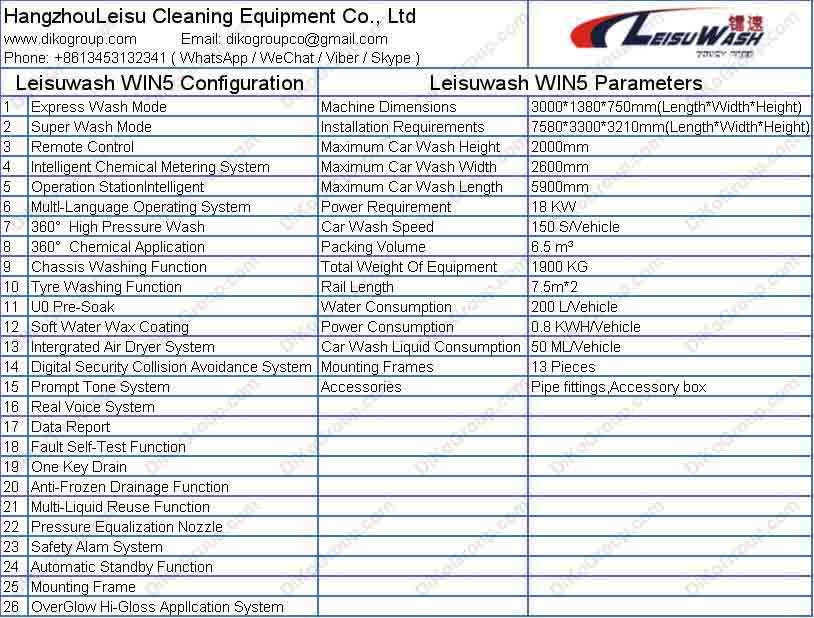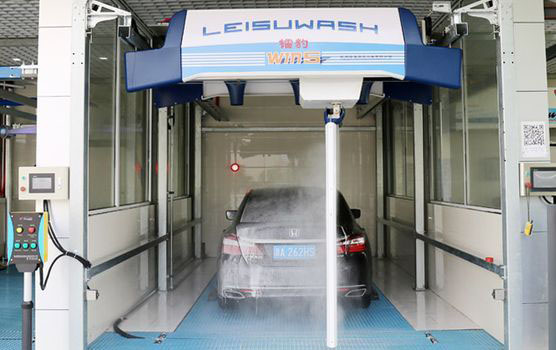 Leisuwash Other Products: